Today I will tell you that how to insert or embed youtube videos in blogger posts.
Firstly, Sign in to your
youtube
account and upload your desired video.
Alternatively, you can easily embed any public youtube video in your blog. For this go to
youtube.com
and search for the video. For example, if you want to embed a britney spears video, search it and copy the embed code on to a windows notepad or in any other editor.
Here is how you can get the embed code for a video :
1.
Go to
youtube.com
and
search
for your required video
2.
Copy the embeded code(ctrl+c) and paste(ctrl+v) it in windows notepad.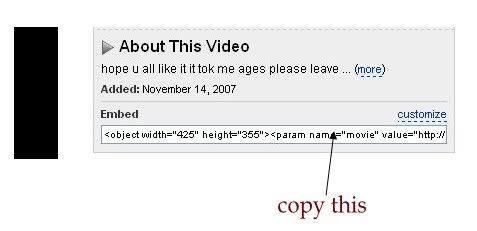 3.
Sign in in to your
blogger
acoount and click the New Post button and now select the option
'Edit html'
as shown below and paste the html code as shown below.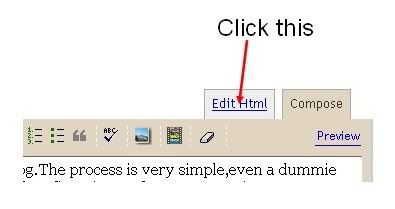 4.
Publish the post.
That's it, your youtube video is embeded in your post properly.
NOTE :
You can also change the width and height of the video by replacing the values to your desirable ones.
If you have any doubts regarding to this post,feel free to ask it here via your comments.